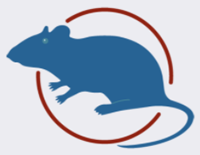 Our cutting-edge technology enables reliable engineering of new preclinical models crafted to our partners' exact specifications and a seamless transition to in-vivo model validation and drug efficacy studies at our accredited Lexington, KY facility.
Animal Models Created By Precise Gene Editing
Our more precise CRISPR alternative, Cas-CLOVER, and proven, unique piggyBac transposase
system enable effective genetic animal model creation.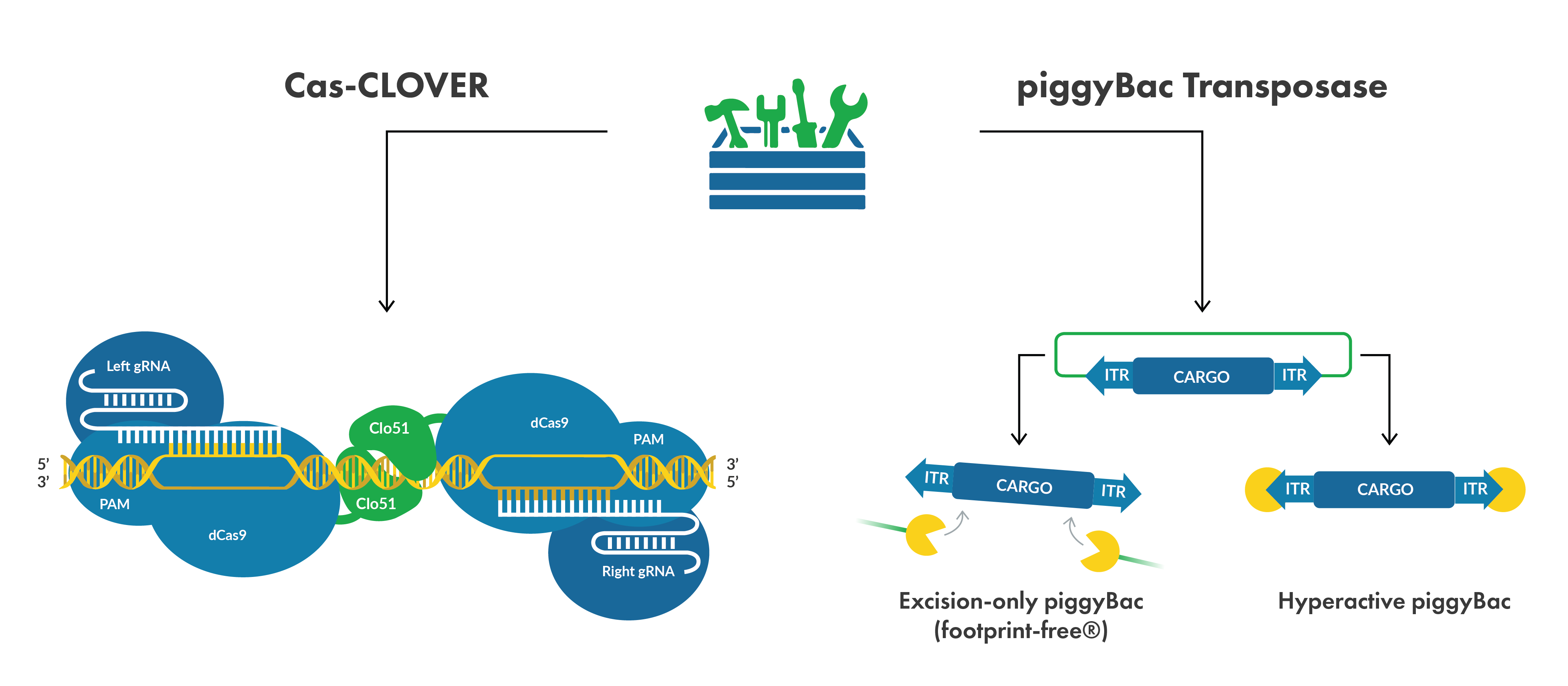 Cas-CLOVER Cleaner Than CRISPR
Cas-CLOVER has demonstrated 100% targeting efficiency in rodent embryos, while piggyBac transposase delivers stable transgenesis of enormous pieces of DNA, multiple genes, and full BACs.
Whether it is a mouse, rat, knockout, knock-in or base-pair edit, we will consult with your team and deliver optimal technologies and animal model strains. Our technologies are free and clear of IP entanglements, enabling your research or commercial needs with the full freedom to operate.
Cas-CLOVER Targeting In Mouse Models
In a recent study summarized here, we demonstrated 100% effectiveness of Cas-CLOVER when knocking out the Il2rg gene in mouse embryos. In addition, Cas-CLOVER was shown to have comparable efficiency to CRISPR/Cas9 and makes larger deletions which streamline downstream screening of founders.
Perhaps the most valuable difference when compared to CRISPR/Cas9 is the absence of off-target mutagenesis in Cas-CLOVER gene editing. This eliminates the need for animal backcrosses to remove off-target mutations, reducing timelines by up to 32 weeks and vastly reducing the number of animals used in the model creation.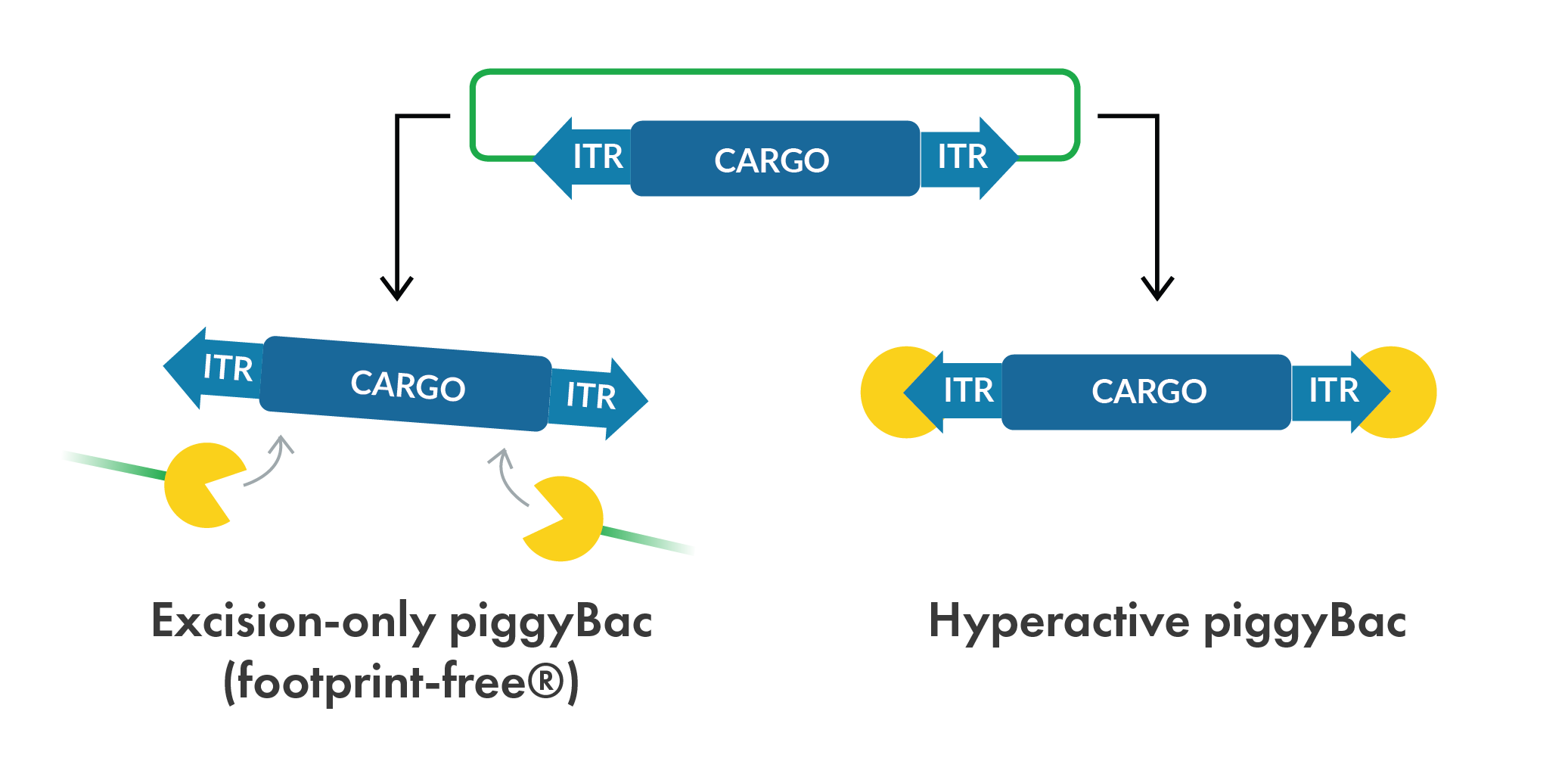 piggyBac Delivers 225kb BAC To Produce Humanized SIRPA Transgenic Rats
Published in Nature Scientific Reports and summarized here, one research team describes their experience comparing piggyBac with other contemporary gene editing technologies like CRISPR/Cas9 and TALEN technologies:
"Our findings show that piggyBac transposition is a more efficient approach than the classical BAC transgenesis, resulting in complete BAC integration with predictable end sequences, thereby permitting precise assessment of the integration site. Neither CRISPR/Cas9 nor TALEN increased BAC transgenesis."
Accredited U.S. Based Facilities
Our robust facilities are backed by many key certifications.
Accredited Facility Leveraged By Our Talented Team
We are dedicated to ensuring the integrity and quality of our science. With this intent, we earned an OLAW-approved Animal Welfare Assurance from the NIH Public Health Service (PHS) Policy on Humane Care and Use of Laboratory Animals (PHS Assurance).
We also received accreditation with the Association for Assessment and Accreditation of Laboratory Animal Care (AAALAC).
To further facilitate comprehensive scientific teams, we hold memberships and training programs with the NIH (National Institute of Health), the University of Kentucky's Division of Laboratory Animal Resources (DLAR), and the American Association of Laboratory Animal Science (AALAS).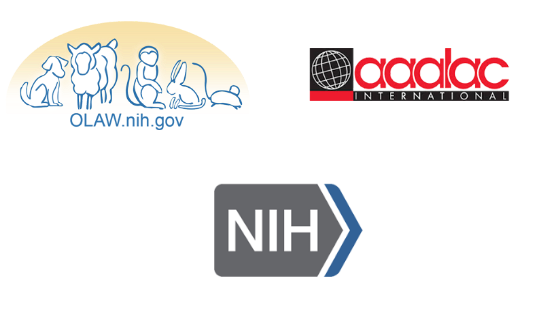 What Can Our Services Do For You? Watch Our Video
Learn about the mutations in our double knockout SRG OncoRat leading to the first commercially
available fully immunocompromised rat model.
Find related and up-to-date information and literature for our Animal Model Creation
service including blogs, posters, presentations, webinars, and white papers.
Choose The Right Animal Model For Your Research
Let us help you create the right animal model for your preclinical research.
Contact us to learn more.
Want to be the first to know about groundbreaking research technology updates?
Subscribe to our mailing list to stay in the know.