The SRG rat is a SCID model created through knockout mutations in the Rag2 and Il2rgamma genes that result in a loss of mature B, T, and NK cells. the SRG Rat has an immunodeficient phenotype ideal for the engraftment of human tissue.
Taking advantage of the Sprague Dawley background and the larger organism size, SRG users have found our rats uniquely optimal for combining efficacy, pharmacokinetic (PK), biomarker, and toxicology related endpoints.
Boost your preclinical oncology research with our SRG Rat model delivered directly from our colony maintained with the highest health standard at the Charles River Labs GEMS facility.
Contact us to learn more.
What's Unique About The SRG Rat Model?
While some immunodeficient rodent strains such as the Nude rat are partially immunodeficient missing T-cells, this enhanced immunodeficient rat model has a severely impaired immune system lacking B-cells, T-cells, and NK-cells.
The SRG Rat model demonstrated enhanced utility such as high tumor takes and favorable growth kinetics for both cancer cell-line xenografts and PDX models. The model overcomes the limitations of smaller mouse models enabling larger tumor growth, easier surgeries, and more tissues and serum for analyses, including repeat sampling.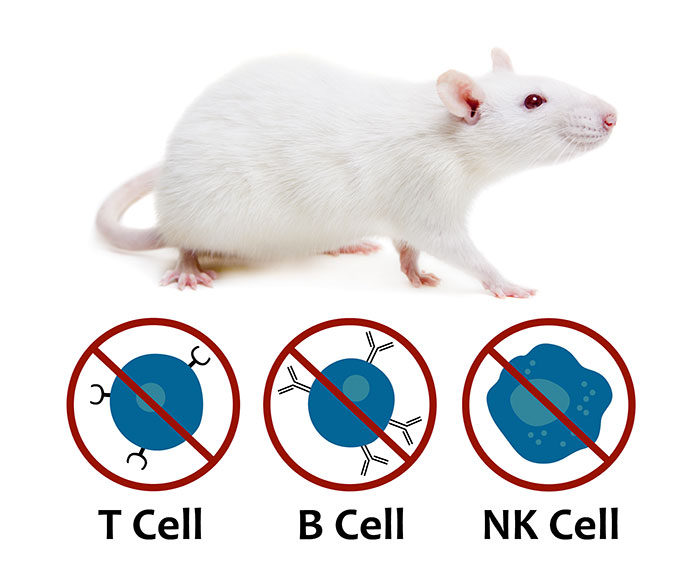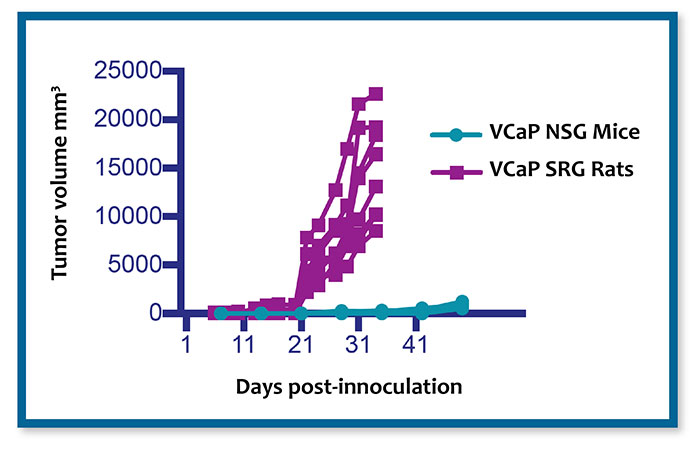 Validated Using Difficult Xenograft and Patient Derived Xenograft (PDX) Models
The SRG Rat has been validated using a wide range of xenografts that consistently demonstrate high tumor take rates with traditionally difficult to engraft cell lines, such as VCaP prostate cancer, H358 non-small cell lung cancer (NSCLC), and prostrate, NSCLC, and ovarian PDX models.
Additionally, humane endpoints allow for subcutaneously implanted xenograft and PDX models to reach 10X tumor volumes, up to >20,000 mm3, compared to mouse xenografts allowing for serial tumor sampling or faster PDX establishment.
How Is The SRG Rat Better Than SCID Mice?
Through the use of the SRG Rat, researchers can collect more consistent, higher quality data that provides advantages for predicting success in the clinic.
Xenografts in the larger SRG Rat models can display vastly improved engraftment efficiencies, tumor size, growth, and tumor morphology across a number of human cancer cell lines and patient-derived tissues that are either not permissive or extremely inefficient in mice.
An added benefit is the ability of the rat to achieve more human-like physiologic and metabolic traits versus mice.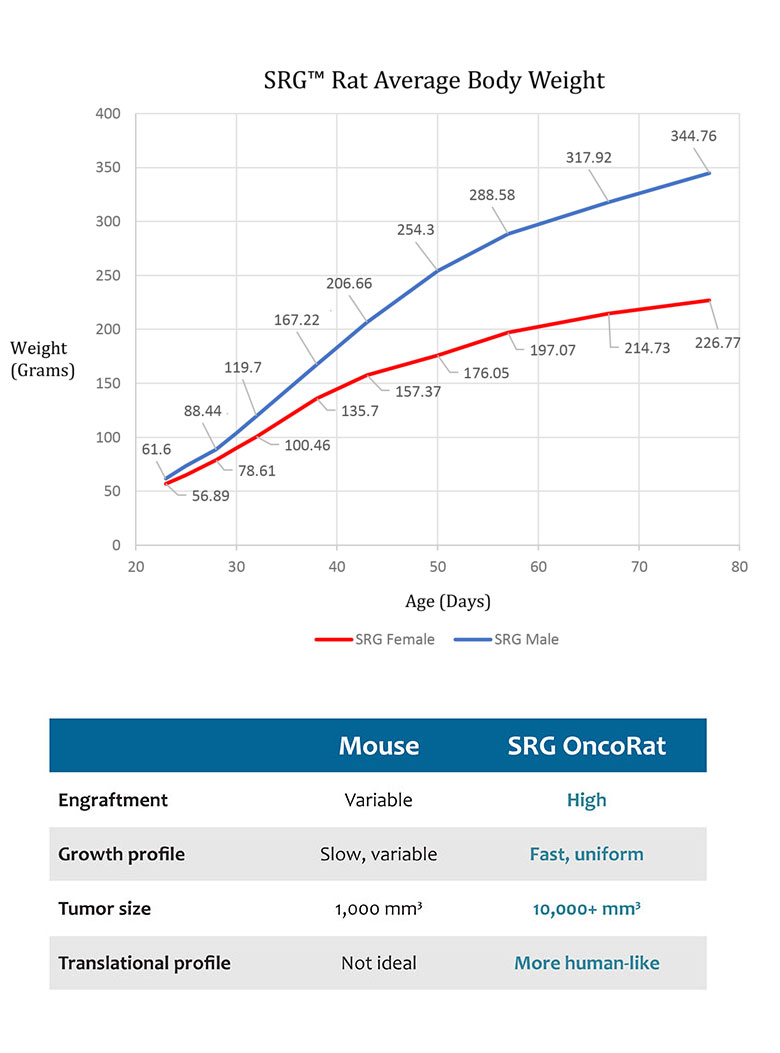 Cancer Researchers Find Success With SRG Rat Models
A team of researchers led by Dr. Ramesh Narayanan at the University of Tennessee partnered with Hera BioLabs to evaluate new therapeutics for castration-resistant prostate cancer (CRPC), targeting androgen receptors (ARs).
Given the need for prostate cancer xenografts which model high AR-expression amplification phenotype found in many CRPC patients, the SRG rat has high tumor take rates of prostate cancer xenograft cell lines such as LNCaP & VCaP (>90%) which are prohibitively inefficient in mouse. Hera has expanded our capabilities to include validated castration-resistant and enzalutamide-resistant models.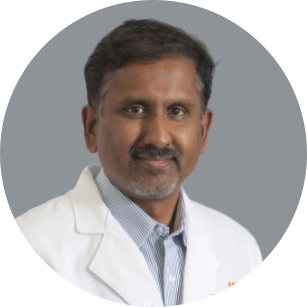 "The tumor uptake rate was to 80-100%, which is a huge advantage because what we could achieve as a statistical significance with 8-12 mice, can be achieved with 5-6 OncoRats."
Associate Professor of Medicine & Hematology
University of Tennessee Health Science Center
Learn more by downloading our case study.
Accelerate Your Pre-Clinical Cancer Research and Drug Development
Contact us to learn more about how you can leverage the SRG rat to boost your research.