Hera BioLabs is a contract research organization (CRO) utilizing gene editing technologies to create improved preclinical research models for drug development. Hera's platform model, the SRG rat™, is a SCID rat harboring a double knockout for the Rag2 and Il2rg genes. Superior xenograft take rates, growth kinetics and larger sample sizes make for powerful tumor models in the SRG rat. To maximize flexibility and benefit our clients Hera is using the SRG rat for oncology & immuno-oncology services as well as providing the SRG rat off-the-shelf.
Hera's SRG rat demonstrates robust immune-system humanization with peripheral blood mononuclear cells, the huPBMC-SRG rat™. First published in Hera's 2017 AACR-EORTC-NCI Molecular Targets poster. Humanized SRG rats may have advantages in immuno-oncology, especially for tumor models with low take-rates or slow growth in mice. The SRG rat frequently grows ~10x larger tumors and produces larger samples for analysis. As such, patient derived xenograft (PDX) material may be expanded faster, getting to preclinical efficacy studies in fewer passages and a shorter amount of time.
As a complement to our SRG platform services, Hera has experience in commercially available models such as NSG mice, and NOG mice. In addition to oncology services, we have successfully humanized the liver of the TK-NOG mouse for pharmacology studies.
Hera has also introduced advantageous in vitro models with the engineered HepG2-CYP Cell Panel for identifying human routes of metabolism, CYP phenotyping and drug/drug interactions.
Our in vivo capabilities include: dosing and sample collection, xenograft tumor kinetics & efficacy studies, PDX model establishment, pre-implanted tumor models in SRG rats, serum chemistry panels for clinical pathology, PK/PD, full necropsy of all organs, fixation or flash freezing of organs, histopathology, and immunohistochemistry. Breeding and husbandry takes place in our specific pathogen free (SPF) – barrier vivarium.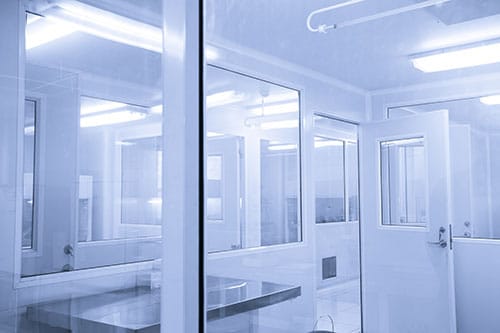 2015
Hera spun-out of Transposagen & licenses IP for gene editing technology; development of SCID rats begins; awarded phase II SBIR grant
2016
Completion of a 10,000 ft2 facility; Scientific team assembled with in vitro & in vivo efficacy & toxicity capabilities
2017
Introduction of SDR™ & SRG™ SCID rats and efficacy services; Engineered HepG2 and MDCK cells; in vivo toxicity studies and humanized liver mice; custom gene editing, breeding and screening services in mouse and rat
2017/18 Plan
Humanization of the liver & immune system of SRG™ rats for toxicity and immuno-oncology services