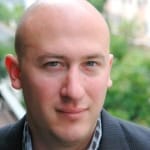 Mr. Crawford formerly directed the Sales, Marketing, and Business Development Divisions at Transposagen Biopharmaceuticals, Inc. He has experience private equity financing, product development, licensing, technology and patent evaluation. He contributed to nearly all aspects of Transposagen's rise from pre-revenue start-up to $100M+ valuation (including spin-outs). At Hera, Mr. Crawford is responsible for fundraising, revenue generation, intellectual property development, licensing and corporate governance. Mr. Crawford holds a BS in Biochemistry from Virginia Tech and a Masters in Biotechnology from University of Pennsylvania.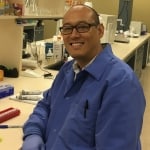 Former Director of R&D at Transposagen. Dr. Yeshi is a molecular biologist and expert in genome editing and with full range experience in performing complex gene editing in a broad array of cell types including rodent embryonic stem cells and spermatogonial stem cells. He has hands on start to finish experience in targeted nuclease design, their on-target and off-target cutting analysis, creation of custom cell lines and rodent models, performing wide-range of molecular and cellular assays for their characterization. Dr. Yeshi has worked extensively with CRISPR/Cas9, TALEN and piggyBac technologies. Particularly combining these technologies for efficient Footprint Free Gene editing: making precise mutations without leaving any undesired changes or "footprint" behind in the genome. Dr. Yeshi has well-developed scientific program management skills and experience, has been a Principle Investigator on multiple NIH SBIR grants and a co-inventor of several patents.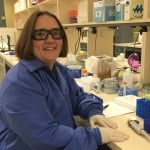 Dr. Noto has 10+ years working with mice and rats, expertise in rodent humanization, cell and tissue transplantation, microsurgery, and ethical animal care with 10+ publications in the field. She is proficient in cell culture techniques of mammalian cells, primary cells, and pluripotent stem cells, including differentiation assays and viral transduction. Dr. Noto is skilled in molecular techniques, including tissue histology, PCR, and protein expression analysis.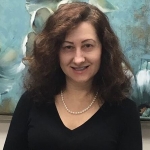 Dr. Valeriya Steffey worked for Transposagen Biopharmaceuticals Inc. for over ten years, prior to joining Hera, where she distinguished herself as an innovative leader in both technology and business development. Dr. Steffey was the Director of Cell Line Engineering at Transposagen. Under her management, her team had a proven track record of successful completion of cell line engineering, engineered animal models and R&D projects. In addition to her experience in the biotechnology industry, Dr. Steffey practiced medicine for over ten years and performed academic research, with an emphasis in anatomy and neurobiology, providing her with a broad and varied background. She is a published author and co-author of many scientific articles.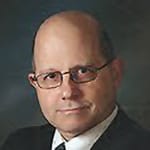 Chris Chengelis, Ph.D.
Senior Scientific Adviser
Former CSO at WIL Research. 35 years+ experience in the preclinical toxicology industry, facility design, study design and execution. Dr. Chengelis has considerable hands on experience, with publications in toxicology and ADME/PK.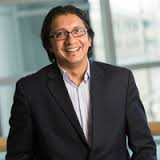 Goutham Narla, M.D., Ph.D.
SAB Member & Consultant
The Pardee Gerstacker Professor of Cancer Research and a Medical geneticist at Case Western Reserve University. Dr. Narla is the CSO and Scientific Founder of Dual Therapeutics, Inc. He has expertise in cancer genetics and xenograft and transgenic models of cancer with over 58 publications in the field.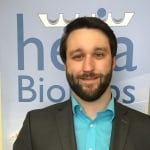 Mr. Brenzel is the main point of contact for product and service or partnering inquiries. Contact Chris at cbrenzel @ herabiolabs.com or 859-414-0648. Mr. Brenzel was formerly a Gene Editing Sales Specialist at Transposagen. He has experience in sales, marketing and business development in the fields of contract research services and custom gene editing.